Old water, sewer or gas mains often suffer severe failures due to corrosion, tree root infestation, pipe settlement and misaligned pipe joints. Over time this can ead to leakages in the pipes and formation of sink holes, putting the public in danger and placing a heavy financial burden on utility companies.

Pipe Bursting is proven method for trenchless pipe renewal by following the existing pipeline bore path. The old pipe (from ND 50) buried in the ground is broken and the fragments displaced whilst simultaneously pulling in a new pipe, which is often larger in diameter, thus increasing existing capacity. Pipebursting is an efficient and cost effective process to refurbishing aging pipeline and sewer networks.
A pipe renewal is necessary if a repair or renovation is not possible from a technical/economic viewpoint, the hydraulic or static load capacity has to be increased. Pipe renewal is highly effective for increasing the service life of a pipe installation.
Pipe bursting can renew pressure and sewage pipes made of vitrified clay, cast iron, ductile iron, steel, asbestos cement, plastic as well as some concrete sewage pipes. Almost all new pipe materials mainly PE plastic can be installed. Using the latest Pipe Bursting technology and techniques allows productivity levels of 200m per day and beyond to be reached.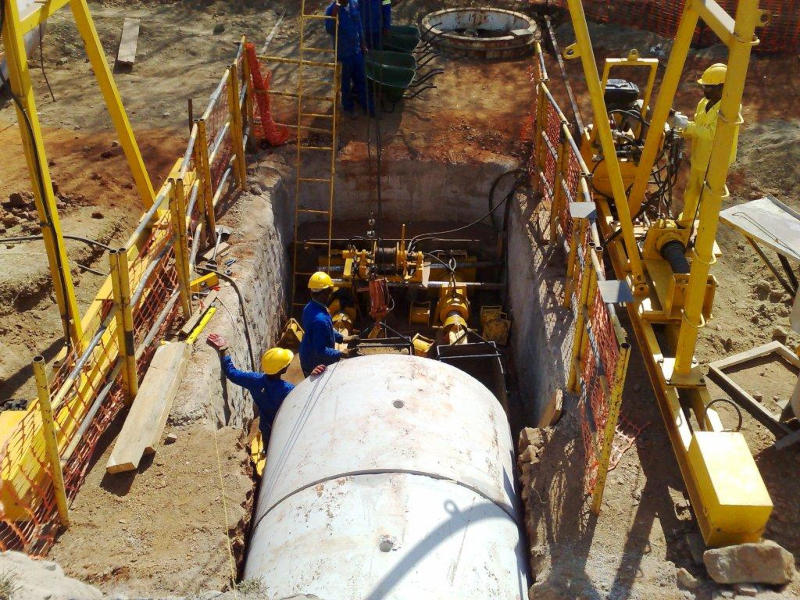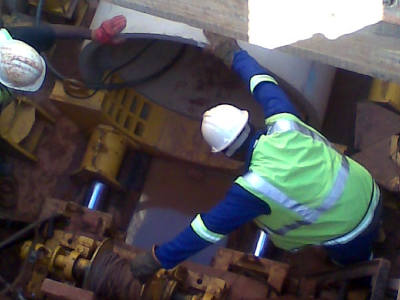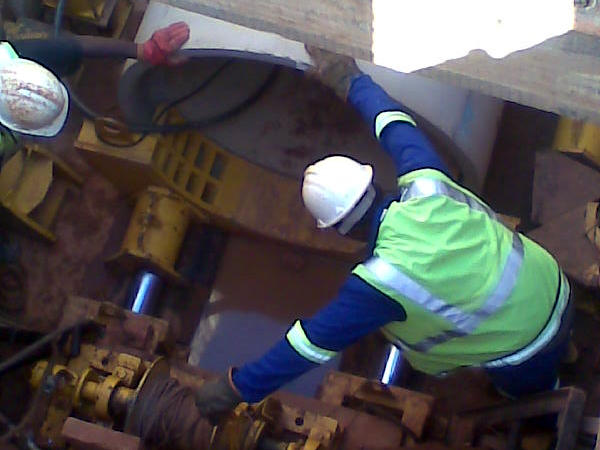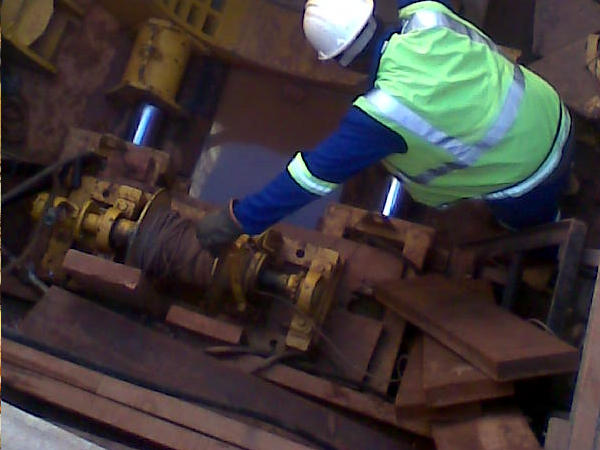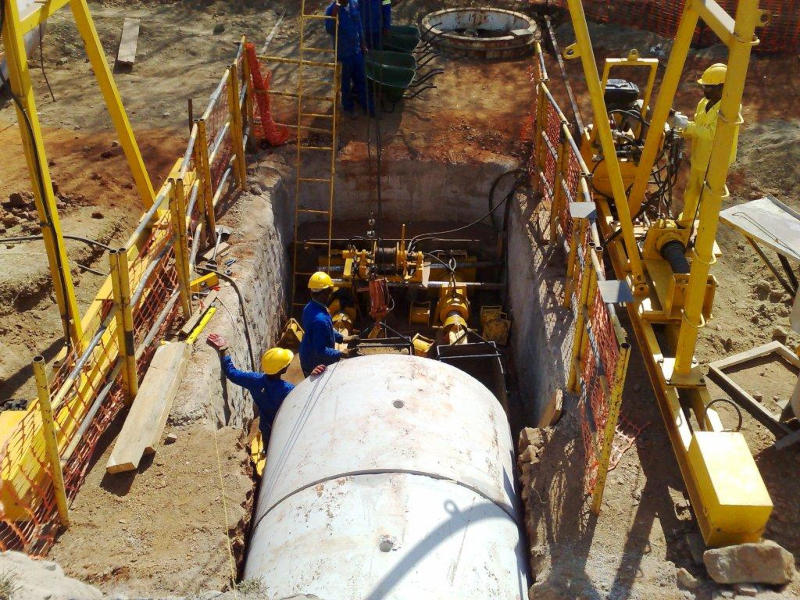 Advantages of pipe bursting
Contamination-free drinking water pipe installation
No pre-cleaning required in the service area (Project dependent)
Calibration is carried out simultaneously to the new pipe installation
Pipe bursting is possible in relatively shallow ground cover
Pipe can be installed without any resultant ground subsidence
The new pipe diameter can be smaller or larger than the existing infrastructure
High daily productivity – up to 200m per day depending on type of job
Safe implementation and high quality end product